Sometimes our council switchboard gets a little confused and so I get calls from people enquiring about markets who are then a bit put out when I explain that I actually work in marketing not markets. But today I will cover both categories as I'm here to tell you about a new market which will be coming to Brighton next weekend.
Some of you will already be familiar with
Farm Cafe
on North Road (North Laine). All the produce on the menu has been sourced from the owners own farms so you are guaranteed a delicious and fresh meal.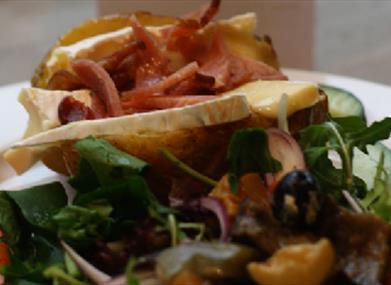 Now they have taken this idea one step further and on Saturday 14th August they will launch the new
Brighton Farm Market
. The Market will be on from 9am - 3pm and will include local food from over 20 Sussex farmers. You can stuff your bags full of vegetables, meat, dairy, herbs, honey, fish and basically whatever takes you fancy then stay on and enjoy a tasty lunch in the Farm kitchen at the back of the market.
The good news is that this is not a one off, the market will be on every Saturday so make sure you pop along and have a look.
Does anyone else suddenly feel really hungry?!
Charlotte