One of the disadvantages of working in Marketing is having to deal with some of the terrible puns and buzzwords that people in the press and PR seem to love. In recent years we've had the Staycation (holidays in your home country), Set Jetting (holidays to film locations) and also Twixtmas (the time inbetween Christmas and New Year).
While the phrase Twixtmas does make me cringe, it is true that those days in between Christmas and New Year can feel like you are simply counting down the hours to the next event. So why not escape the leftovers and enjoy a break by the sea?
And here are a few suggestions of things to do: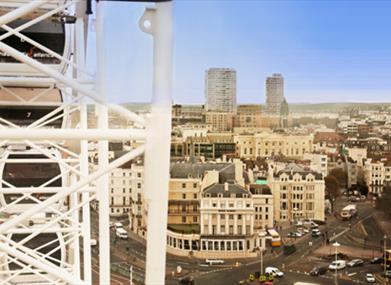 Plus there are still lots of great shows and events taking place that week including:
And don't forget you can book your Brighton Twixtmas (sorry!) Break through our site at:
www.visitbrighton.com/accommodation
and to make it even more tempting we have a range of
Winter Offers
available including 3 nights for the price of 2.
Whatever you end up doing, I hope you all enjoy a lovely festive break :)
Charlotte